Clients Sought for HQO Study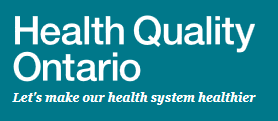 February 2, 2018
Health Quality Ontario (HQO) is currently reviewing Non-Invasive Prenatal Testing (NIPT) to understand whether this screening test should be more broadly funded. An important part of this review is to make sure a variety of perspectives and experiences are considered. At this time, they are especially interested in conducting telephone interviews with people who received a false positive or false negative result from NIPT and people who didn't access NIPT in pregnancy but would have liked to.
HQO also wants to speak with people who had a pregnancy affected by and/or child born with one of the following conditions: Trisomy 13, Trisomy 18, Angelman syndrome, 1p36 deletion syndrome, Cri-du-chat syndrome, Jacob's syndrome or Klinefelter Syndrome. This review will result in a recommendation to the Ministry of Health and Long-Term Care about the public funding of Non-Invasive Prenatal Testing. The views, values, and experiences of people affected by this technology are an important source of information that will help the development of a recommendation.
To participate, go to http://www.surveygizmo.com/s3/4026453/NIPT-Health-Technology-Assessment or email jenny.gilbert@hqontario.ca.