Constitutional Changes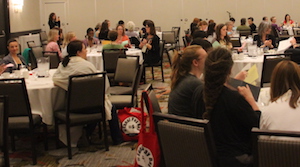 November 7, 2017
The AOM Board of Directors (made up of 12 working midwives) provides strategic guidance, financial oversight and contributes to the vision of midwives leading reproductive, pregnancy, birth and newborn care across Ontario.
For the first time in more than 15 years, the AOM board is looking to make some significant changes in how it is formed. Times are changing. Our membership is changing. And now our board is looking to change too, to help make the board more responsive, to better reflect the diversity of our members and to more closely match member skills and knowledge to achieving our strategic plan. 
AOM members are currently reviewing proposed changes to the AOM Constitution that would move away from geographic representation by eliminating the regional representatives and instead featuring six Member at Large positions, three of which will be elected. These new elected positions would appoint members based on skill, knowledge, experience or a demographic representation. 
Members can access information here (link to member only page access), hear more via webinar on November 24 and are voting on these changes by 5 p.m. on December 7.