Toronto Birth Centre
Located in downtown Toronto, the Toronto Birth Centre (TBC) operates within an Indigenous framework and provides a welcoming, culturally safe space that supports diverse communities in Toronto. Families using the TBC are encouraged to incorporate their own culture, background, traditions and preferences in their experience.
Supporting Aboriginal families through pregnancy and birth is a particular focus of the Toronto Birth Centre, but there's more to this birth centre than giving birth. It also provides resources and support such as prenatal classes, access to alternative care providers, educational opportunities, referrals and community partnerships, extra support for pregnancy, labour, birth, breastfeeding and parenting.
The TBC is four years old, and more than 1,000 babies have been born there since opening--including the siblings of other babies who've also been born there!
There are 8 midwifery clinics who have privileges at the TBC. To find out whether you're able to have your baby at the Toronto Birth Centre, talk to your midwife or contact a local midwifery clinic by using our Find a Midwife tool.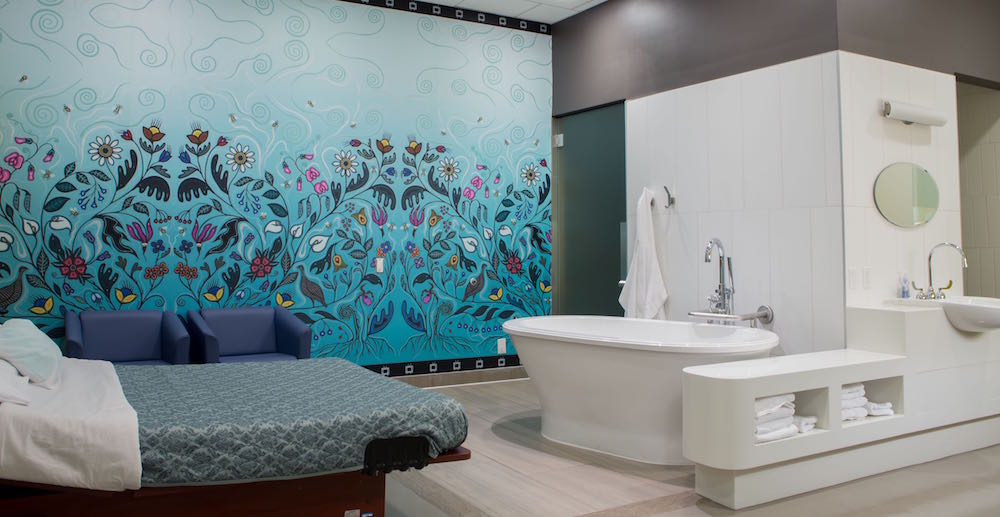 A birth suite at the Toronto Birth Centre