#MidwivesOnTheFrontline PPE Drive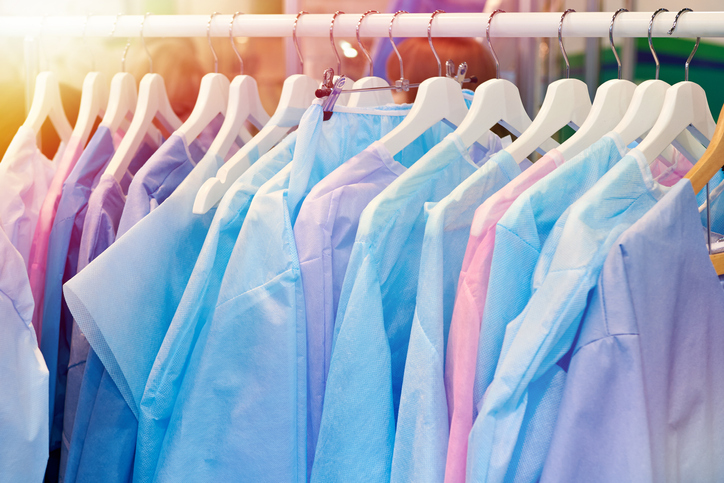 As there is limited research available on the effectiveness of reusable cloth masks and gowns against COVID-19 infection, the Association of Ontario Midwives has been echoing recommendations from the Centers for Disease Control & Prevention (CDC) that cloth masks be used by health-care providers as a 'last resort' only.
Unfortunately, due to the ongoing global shortage of personal protective equipment (PPE), many midwives and other health-care providers across Ontario are reaching the point where they need to rely on that last resort. Homemade PPE is certainly better than no PPE.
To keep our midwives and the families they care for safe, we are asking our extraordinary community of midwifery supporters to make cloth masks and gowns for midwives.
At this time, thanks to donations of masks that have been coming in from numerous community members and organizations, the need for cloth gowns is a higher priority, as are donations of gloves, alcohol-based hand rub and disinfectant wipes.
We are tremendously grateful for the contributions of community members that midwives have already received, and the donations to come. We recognize that this request requires a significant amount of time, resources and effort, and we cannot thank our donors enough for their generosity and grace. 
How to donate
Connect with your local midwifery group
We encourage anyone looking to make a donation of reusable cloth masks or gowns to please contact their local midwifery practice group(s) to arrange for a direct donation. This direct communication is the best way to organize donations according to specific practice groups' needs, as well as to coordinate timing and mode of delivery. Use our Find a Midwife tool to locate a practice group near you.
Contact the AOM
If you are looking to coordinate a donation to multiple practice groups, or are unable to coordinate with your local midwives, please fill out the form at the bottom of this page so that we can ensure that donations make it into the hands of the midwives with the most urgent need.
Alternatively, you can email Leanne Horvath with 'Masks for Midwives' in the subject line. Please specify the type and quantity of items for donation, and the town/city the donation is coming from.
Guides for creating cloth gowns and masks
Below you will find a number of resources, including simple sewing instructions for masks and isolation gowns. We invite you to share your creations on social media, being sure to tag us @OntarioMidwives and use the hashtag #masksformidwives.
Currently, there is an urgent need for cloth gowns for midwives across Ontario. 
Contact us to make a donation
THANK YOU for supporting Ontario midwives to continue to provide care in their communities during the COVID-19 pandemic.