Ontario Divisional Court upholds Human Rights Tribunal of Ontario orders for government to end gender pay gap for midwives.

Find out more about why the restoration and renewal of Aboriginal midwifery is one of our five strategic goals.

Home, hospital, birth centre — your midwife provides you the same excellent care no matter where you give birth.
Latest News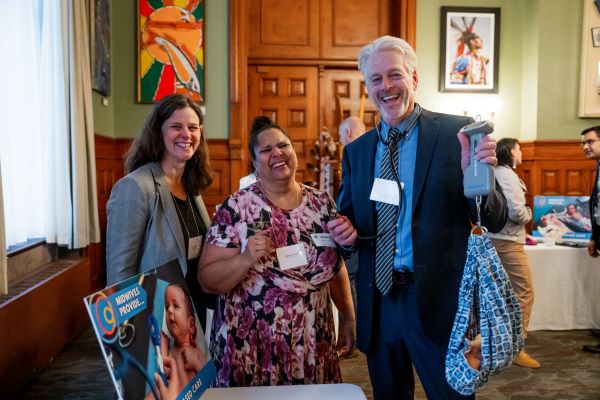 Pictured above: Midwives Elizabeth Brandeis and Manavi Handa use a doll to demonstrate to MPP Chris Glover how midwives weigh babies at routine postpartum visits at the Queen's Park event on October 26. On Oct. 26, 2023 the AOM hosted a breakfast event at Queen's Park, bringing together Member…
More News & Notices
Upcoming Events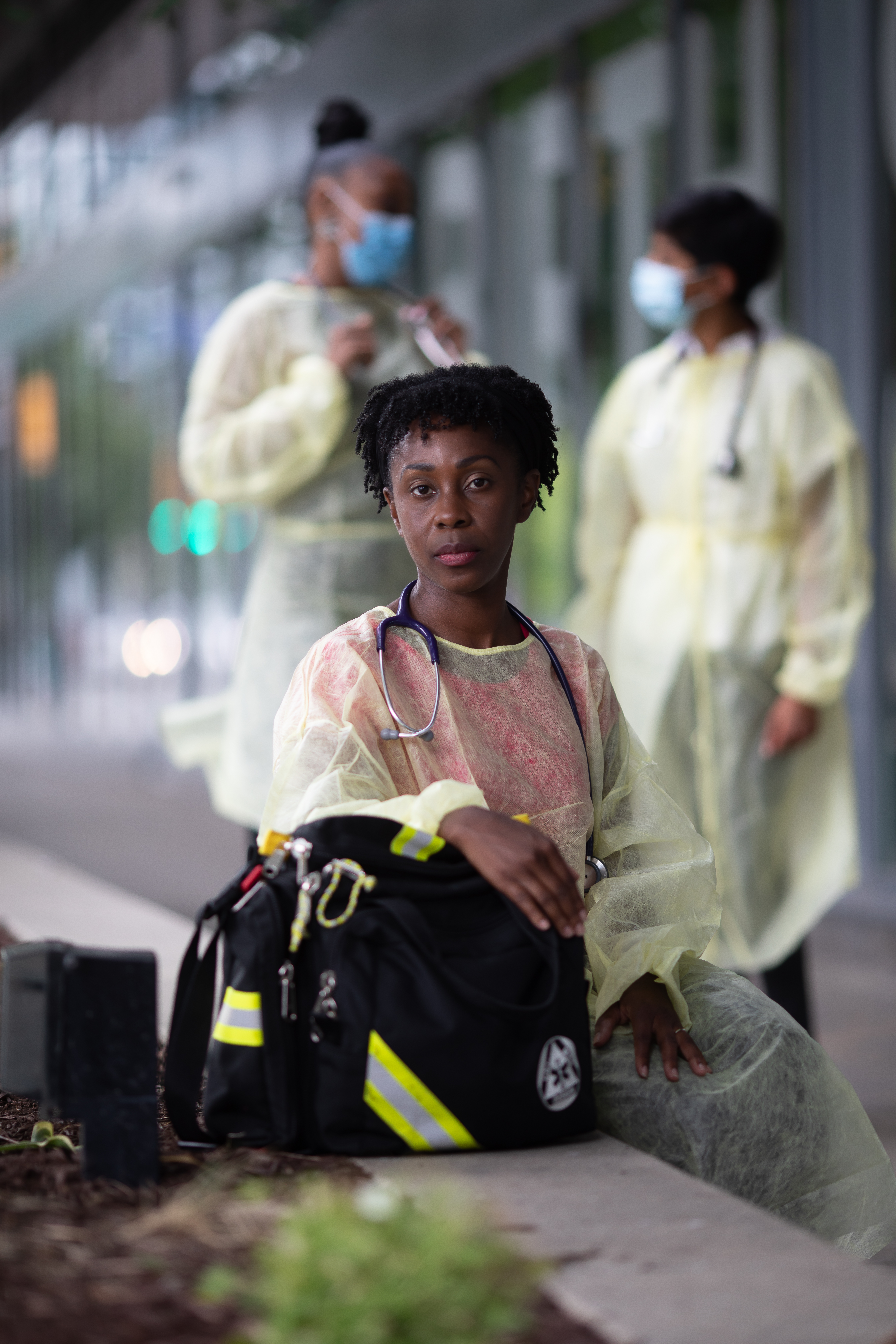 Toronto, October 30, 2023: Midwives across the province are infuriated over the Ministry of Health's announcement that outdated rules regarding prescribing powers will not be updated. The rules hinder midwives from providing optimal care. The Ministry of Health is giving Ontarians until November 13 to provide feedback and midwives are asking Ontarians to speak out.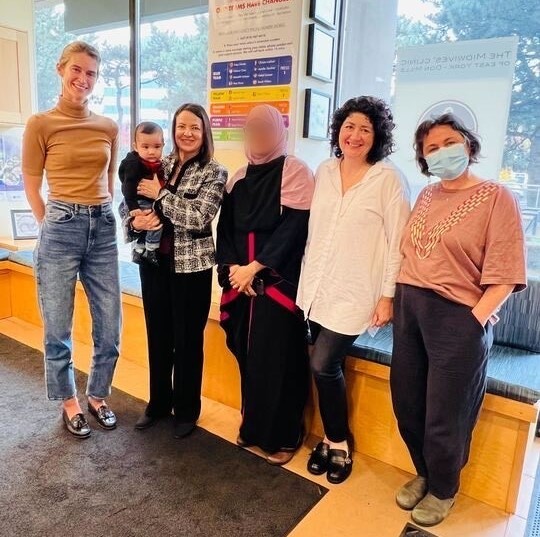 This month, as part of the Valuing Midwives Campaign, midwife Simone Rosenberg met with her local Member of Provincial Parliament (MPP), Peter Tabuns. She and her midwife colleague Christie Lockhart also hosted Stephanie Bowman MPP at the Midwives Clinic of East York - Don Mills, introducing her to clients who spoke highly of their experiences with midwives at the practice group. These meetings gave Simone an opportunity to discuss the role midwives play in providing care, including to pregnant people without health insurance. Midwives Clinic of East York provides care to over 700 pregnant people and their families each year. Of those, about 10% are people without health insurance. The May 2023 Health Network for Uninsured Clients (HNUC) conservatively estimates there are currently upwards of 500 000 people living in Ontario without health insurance.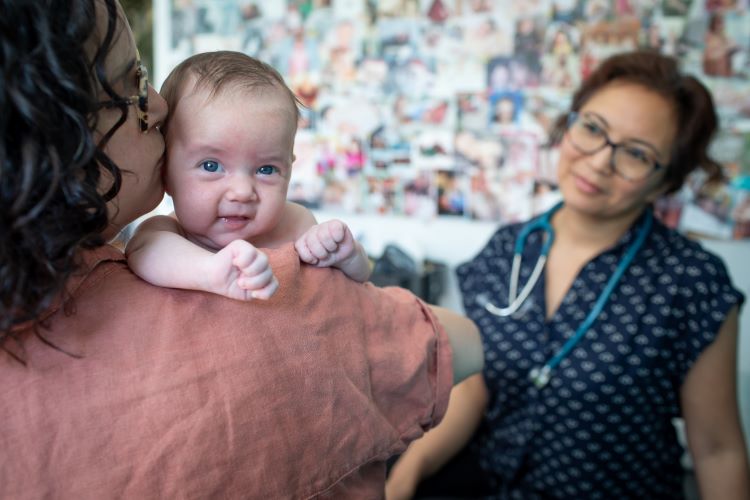 In Ontario, midwives bring value to the health system. Last year, 26 000 families received midwifery care, accounting for 20% of all births in the province. Midwives bring value to the health system in many ways, including by providing care in the community, so hospital resources are available for those who need them most. But it's not only the greater health system that benefits from midwifery. Clients and their families across Ontario deeply value midwifery care. The AOM spoke to clients from across the province to hear from them directly about what they value about midwifery.
Find a Midwife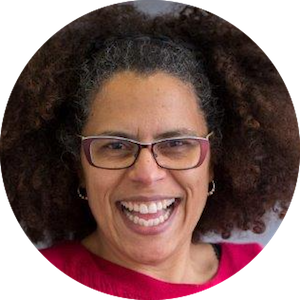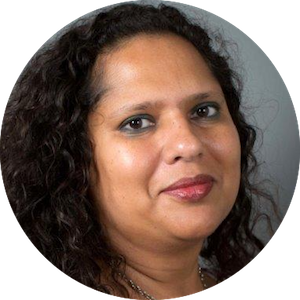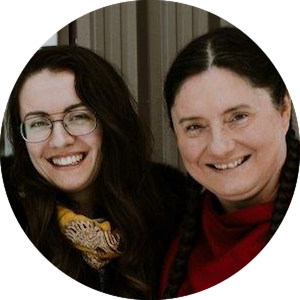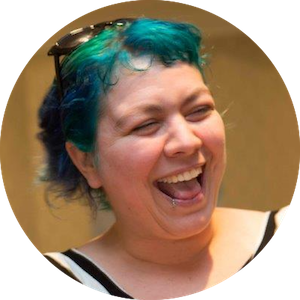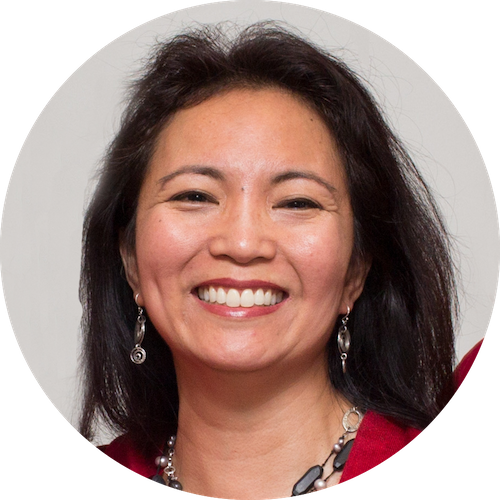 Ontario midwives practice in clinics in 100 communities across Ontario, from Attawapiskat to Windsor, Belleville to Kenora. Approximately 20% of all births in the province are attended by midwives. You don't need a referral from a doctor to have a midwife, and midwifery care is covered by the health-care system.
Contact a practice in your area to find out more information.