Midwifery and Pay Equity
"Pay equity is a basic premise that the worth of work that women do is equal to the worth of work that men do. Midwifery is the most-female dominated healthcare profession. The work of midwives is complex. It's highly skilled work, but it's also work that relies on time and relationships and partnership with clients. And it's those aspects of the work that is undervalued. Paying midwives fairly is a symbol of really valuing women's health. A symbol of valuing the work that women do in society." - Elizabeth Brandeis, AOM President
The pay equity gap in Ontario is 31.5% (Statistics Canada, 2011). That means women would need to work 14 years past retirement age to make what men earn on average by the same age (Equal Pay Coalition, 2011). Ontario's midwives face a pay equity gap of at least 48%.
For more in-depth analysis of midwifery compensation in Ontario, click here to read the full Durber Report.
The Durber Report highlights that "given the difference in sex between the occupations of midwifery and the family physician, midwives are not treated equitably or proportionately according to the value placed on their work nor the compensation they receive for it, and this has prevailed over the period since 1993 to an increasingly greater degree as the program and the work have developed and contributed to primary health care."
Discrimination in pay is not limited to just one profession or demographic. Regardless of the personal and professional choices people make, gender-based systemic discrimination affects all gendered sectors of work.
The pay equity gap is not just about gender. When experienced by racialized women, Indigenous women, immigrant and migrant women, women with disabilities, elderly women and LGBTQ communities, the pay gap increases substantially. Indigenous women in Ontario earn 40% less compared to non-Indigenous men (Equal Pay Coalition, 2011). In addition, the pay gap affects all workers in female-dominated professions, not just women.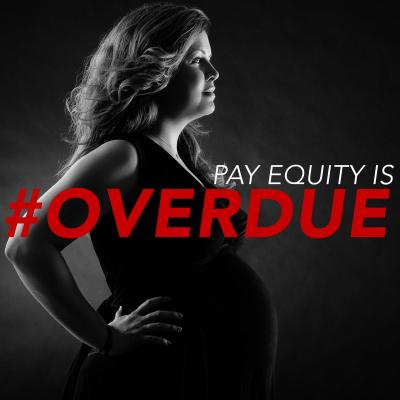 In 2013, the Association of Ontario Midwives (AOM) filed an application with the Human Rights Tribunal of Ontario (HRTO) against the government of Ontario. This legal action, brought by the AOM on behalf of close to 800 midwives, alleged that midwives have experienced a gender penalty in their pay set by the government for almost two decades.
Click here to read the full AOM's application which outlines in detail the theory of our case and the evidence to support it or click here for the summary.
Human rights lawyer, Mary Cornish, has fought and won fair pay for hundreds of thousands of female workers in Canada. Now she's representing Ontario's midwives. She believes AOM's case will set a precedent not just for other midwives, but for all workers in female-dominated professions in general.
"Some of the issues that will be decided by this case involve the use of a gender lens and gender-based budgeting in terms of governments," says Mary. "I think that will set its own precedent in general about the requirements of government to use a human rights lens when they're deciding policy matters which affect disadvantaged groups."
For 5 long years midwives worldwide eagerly awaited the HRTO's decision. 
In the summer of 2018, the AOM launched the #Overdue campaign to raise awareness of pay equity gap and the HRTO case.
Then on September 24, 2018, the HRTO ruled that the Ontario Ministry of Health and Long-Term Care discriminated against midwives. The Tribunal found the government failed to monitor midwives' compensation and negotiate regularly. One year since that decision, this is where we are.