Be Engaged. Make Change.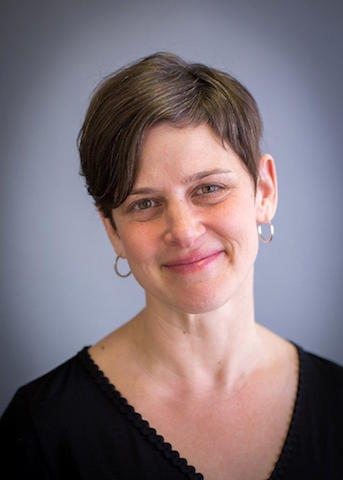 June 3, 2017
For more than half of my career as a midwife, I've been part of the AOM Board of Directors. Over the last eight years, I've moved from Member at Large to Vice-President and now President. Being part of the board has been a rewarding journey. I've had the opportunity to participate in problem-solving and negotiations with the Ministry of Health. I've had the pleasure of meeting midwives from across the province and learning about the variety of challenges we face, the ways we are working to bring about change in our communities, and the role the AOM plays in supporting midwives and advocating for positive system-level changes. I do this work because I believe that midwives and midwifery make the world a better place.

I've collaborated with my board colleagues to discuss, debate and make decisions about the most strategic directions in which to steer our association and our profession.

While the board does its best to hear and represent the needs of midwives across the province, the reality is that midwives across Ontario are a diverse group that have very different experiences, challenges and needs. Midwives' working conditions vary based on their scopes of practice, call-models and communities' needs. Midwives work in a variety of settings: from birth centres, to communities with high home-birth rates; from the largest, urban hospitals, to small, level 1 hospitals, and with vastly diverse client populations. Midwives bring a wide array of their own lived experiences to this complex and challenging work.

All this is to say: the best way to ensure that a diversity of perspectives are heard is to have our members participate in the process. We need you to get involved!

I'm encouraging all AOM members to consider running for the Board of Directors. Whether you are in your first years of practice or have been at this for decades, we need your input! This year, we're seeking nominations for a variety of roles, including Vice-President, Secretary and several regional coordinators. Read more about the roles and the nomination process on the members-only website.

The board is seeking courageous and compassionate leaders who are able to engage in critical and visionary thinking. The board has identified that it would be helpful to have members who have knowledge and skills in the following areas:
Health systems and health policy
Health care economics and hospital funding formulas
Labour negotiations
Help us ensure that our board features a diversity of voices that represents members from across our profession. The board especially encourages Indigenous, racialized and queer-identified midwives to put their names forward.

If you're interested in running for a position, but not sure if you're ready to make a commitment, you can take advantage of a new mentorship initiative we're introducing this year where we'll pair you with someone to answer your questions.
Board nominations are being submitted this year via online form and are due Feb. 2, 2017 at 5 p.m.

I hope that you are inspired to become a member of the AOM Board.
Elizabeth Brandeis, RM, President