Indigenous Midwifery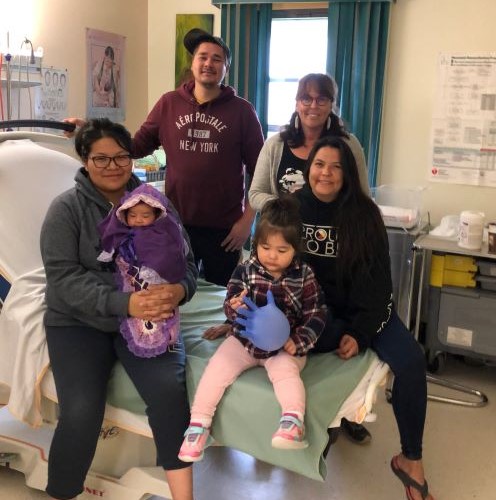 Across Ontario, 35 Indigenous midwives are engaged in the profound work of returning birth to Indigenous communities. Some are working as registered midwives, others practice as community governed Indigenous Midwives working under the Exemption (Aboriginal midwives). All of these passionate and committed midwives are transforming maternal and child health by providing culturally appropriate care to Indigenous families and communities and re-awakening Indigenous cultural knowledge and practices. 
---
Click the link below for the location of Indigenous Midwifery programs in Ontario.
---

When it comes to providing primary care for new parents and babies on their territories, Indigenous Midwives working under the Exemption (Aboriginal) face unique challenges. While the province's Midwifery Act acknowledges their right to practice autonomously in their communities, it is only recently that these midwives have been able to access the same funding streams as registered midwives. Alongside the National Aboriginal Council of Midwives (NACM), the AOM continues to advocate for changes to the health-care system that will eliminate barriers to practice and ensure that more Indigenous babies are born on their own land, with their births attended by Indigenous midwives.
This advocacy work has resulted in the Ministry of Health supporting Indigenous midwifery and culturally appropriate care by providing funding for Indigenous Midwifery Programs in the following communities: 
Indigenous (Exemption) midwives working have been providing services at Six Nations Maternal and Child Centre since 1996 and are funded through the Aboriginal Healing and Wellness Strategy. Access information about available services here:
Neepeeshowan Midwives has been operational since 2012 in the Cree community of Attawapiskat on the James Bay coast. Find out more about their services here: