AOM Midwifery Awards
The AOM Midwifery Awards recognize individuals and organizations that promote excellence in midwifery practice and research; have made significant contributions to the midwifery profession, as well as quality perinatal and newborn care; and support the integration of midwifery into Ontario's health-care system.
Selections are based on established nominations criteria and selection procedures which have been developed for each award.
If you have questions about the AOM Midwifery Awards please contact Diana MacNab.
Awards and 2017 Winners
Click here to see a list of previous winners.
---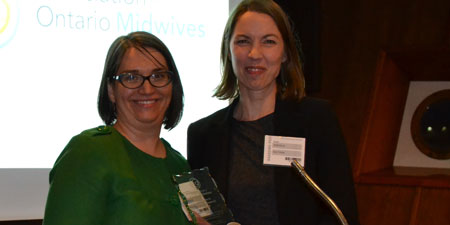 Eileen Hutton & Angela Reitsma (pictured), "Outcomes associated with planned place of birth among women with low-risk pregnancies." CMAJ. December 22, 2015
---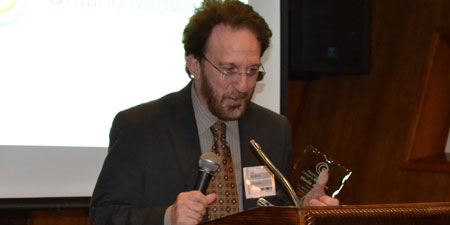 Dr Brian Goldman (pictured), Dawna Dingwall, Jeff Goodes. White Coat Black Art, (CBC Radio) "Into the Breech." (2017)
---
*2017 was the inaugural year of this award.