Ontario midwives lead AOM CPG updates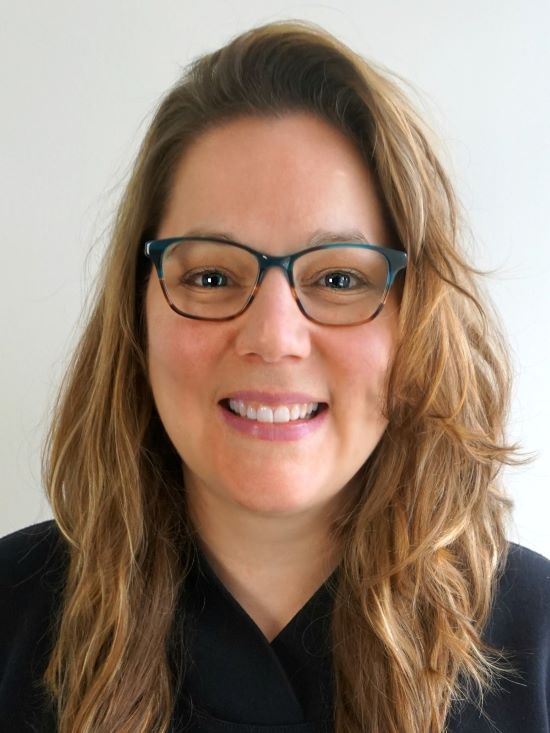 October 6, 2020
Since 2009, the AOM has developed Clinical Practice Guidelines (CPGs) to translate scientific research on pregnancy, birth and early infant health into clinical recommendations for midwives. CPGs are a key way to facilitate evidence-based practice and aim to improve the quality and safety of midwifery care.
Scientific knowledge is constantly changing, and CPGs require updates to reflect the most current advances in prevention, diagnoses and management, while also maintaining relevancy to the evolving values and preferences of Ontario midwives.
In 2018, the AOM's Clinical Knowledge Translation department developed a process for reviewing and modifying outdated CPGs. Central to this work is the Clinical Practice Guidelines Committee (CPG Committee)—a diverse group of carefully selected midwives in Ontario who provide ongoing guidance and direction on:
The selection of CPGs to update and nature of update required.
The assessment of new evidence.
The formation of new or modified recommendations or best practice statements.
Chairing the CPG Committee is Genia Stephen, Registered Midwife since 2009. Genia is a midwife at Generations Midwifery Care and currently pursuing a Master of Science in Evidence-Based Health Care at the University of Oxford in the UK. She has also served as a member of the AOM Board of Directors. Since the initiation of the CPG updating process, Genia has led the review of two newly updated CPGs now available on the AOM website: Management of Prelabour Rupture of Membranes at Term and The Management of High or Low Body Mass Index During Pregnancy.
Faduma Gure, a Knowledge Translation and Research Specialist at the AOM, reached out to Genia to learn more about her role as the CPG Committee Chair and the contributions she has made toward updating AOM CPGs.
---
AOM: Can you tell me a little bit about why you chose to join the CPG Committee?
GENIA: I see the work of the CPG committee as a form of activism and that really appeals to me. So the decision to join the CPG Committee was really around my love of intellectual pursuit and academia, but also the sort of activist role the CPG Committee plays in disrupting systems of power and defending (on good logic and rationale) the ways that midwives work and contribute to families in the province.
I also think it is part of my personality or my character that I don't like being told what do to. I have a deep suspicion of the way that research gets used to push an agenda, or to maintain or disrupt power dynamics, so I wanted to be able to feel confident in saying "no thank you," and continue to practice in the way that I believe is in people's best interest. I also want to be able to decide how to alter my practice, and influence the way my midwifery colleagues practice, based on the information that is interpreted through ­our values, and not those externally imposed on us.
AOM: What is your role as the chair of the CPG Committee?
GENIA: As the chair of the CPG Committee, I primarily see my role as one of practical facilitation. But I also see my role as the one who holds mirrors up and asks questions such as: "Yes, but let's look at this issue from this perspective," or "Yes, but let's take this into consideration." I think it's important that the committee is approaching whatever decision or issue is up for discussion from multiple angles to ensure that we are really having a well-rounded discussion.
AOM: What is the role of committee members when updating CPGs and how does AOM staff support them?
GENIA: When we are reviewing and updating previous CPGs, the committee members set research questions we wish to consider, and prioritize which issues we think are most important. AOM staff compile and present the available research, which we assess the quality of by using the GRADE methodology. We then make decisions about the impact of the quality of this available research on our confidence in the research results and from there we decide which recommendations or best practice statements need to be revised.
The CPG committee members are not required to come up with recommendations, or to apply the GRADE methodology on their own. Rather, there is a lot of support and facilitation that comes from the AOM staff.
I appreciate that the final recommendations are often different from what is first presented by the staff. The contribution of midwives on the committee really makes the difference and does shape the final product.
AOM: Can you tell me about your master's degree and how it has informed your role as the CPG Committee Chair?
GENIA: I'm in my final year of my Master of Science in Evidence-Based Health Care at the University of Oxford in the UK. The education I have received during this master's program has been incredibly helpful.
Given that most midwives work differently than our obstetric colleagues, it is really helpful to be able to confidently have conversations about data and research in order to influence the standard of care in your community. For me, this master's degree has been the bridge between the training I received in the Midwifery Education Program and a place where I feel really confident around influencing the standard of care in my community. I feel that what I am able to contribute at the AOM is based on an accurate, legitimate and high-quality assessment of the research that actually does support and validate the work that midwives do in Ontario.
However, I do not think you need a master's degree to be a really valuable contributor to the CPG department and the work that we do. Before I began this master's degree, I was a member of the CPG Committee and was also involved in other working groups at the AOM specific to new CPG development. I was able to contribute my experiences and my understanding as a midwife, while also using the basic critical appraisal skills that I got out of my MEP experience. Further, the AOM staff members and the midwifery leaders that are involved in these committees are there to provide leadership and knowledge throughout the process.
AOM: How does the committee make decisions as a group and how do you facilitate this decision-making process?
GENIA: We aim to make decisions by consensus, unanimously if possible, and as the chair my job is to help us get to that consensus. This may mean pursuing lines of conversation that I disagree with to make sure that we have really explored the issue and we are not ignoring the contributions and perspectives of some members.
It is not my job to dictate which decision I think is right or most appropriate, but to make sure that all of the voices on the committee are really heard, while also ensuring that (1) committee members feel confident voicing dissenting opinions and (2) we have thoroughly explored the issue and have come to a place where we can all agree on what is being put forward (or, at the very least, that we all feel confident that the work of the committee is representing midwives and midwifery clients in the province).
AOM: Why did the CPG Committee choose to update the CPGs on Body Mass Index (BMI) and Prelabour Rupture of Membranes (PROM) this past year?
GENIA: We generally prioritize which CPGs require an update by evaluating (1) where there may be new community standards across the province that influence how midwives practice, (2) if any new research has been published that actually changes our current recommendations and (3) which issues are most important to midwives and midwifery clients right now.
The BMI CPG needed updating because it was no longer serving midwives. There is a lot more available research now than there was in 2010, and we have a much better sense of where BMI does and doesn't actually impact clinical outcomes. But also, some of the language in the original CPG was not based on current AOM values or current evidence.
For PROM, a lot of time had passed; it was first published in 2011. So for midwives to be able to refer the PROM CPG confidently and defensibly in their current clinical practice, we needed to update it.
 
---
Midwives! Interested in getting involved with committees and task forces at the AOM, such as the CPG Committee?  Find out more!