Pay Equity Update: Midwives and Government Settlement Discussions End With No Resolution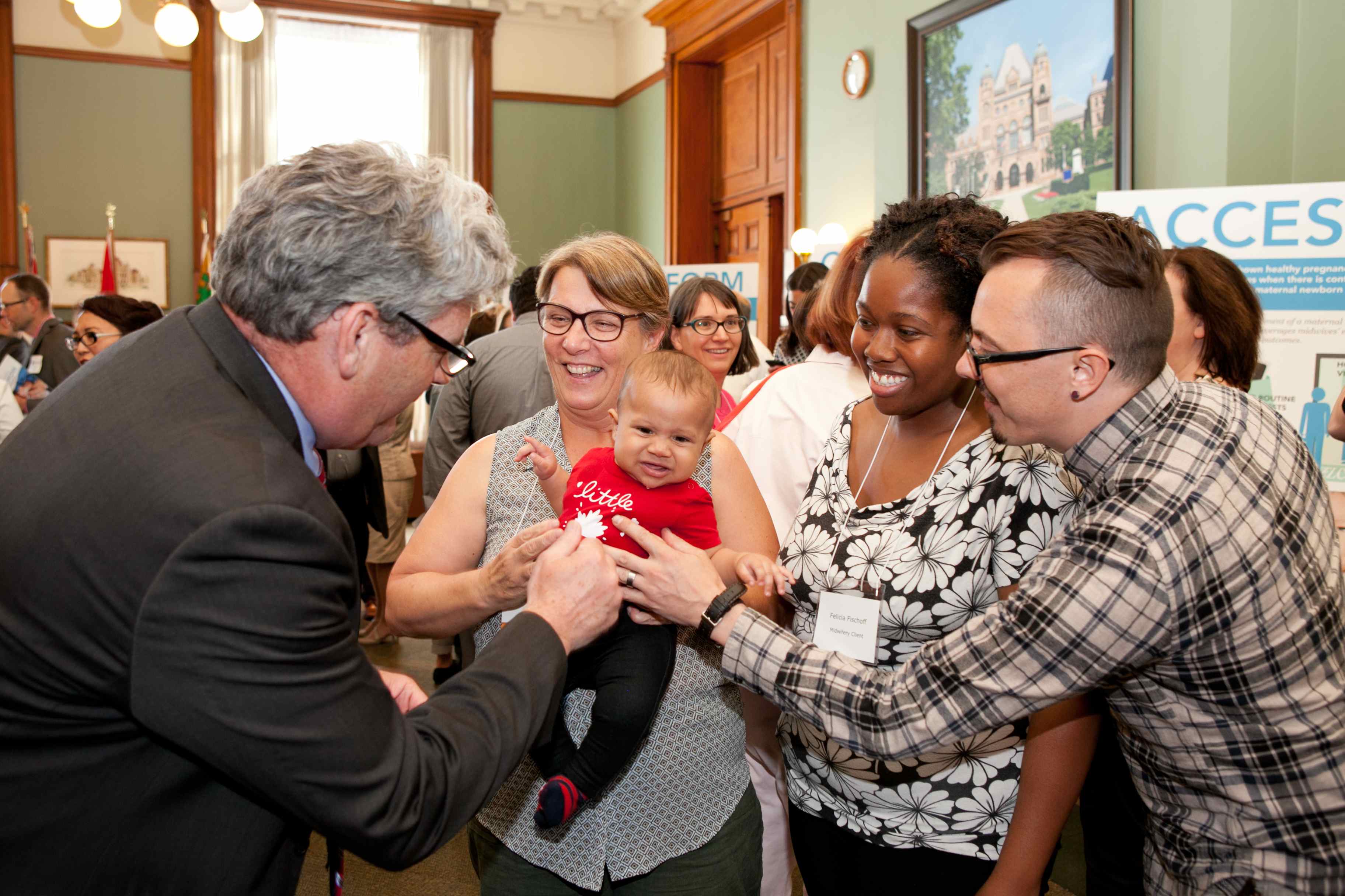 February 22, 2016
TORONTO, ONTARIO--(Marketwired - Feb. 19, 2016) - Midwives are deeply disappointed that settlement discussions with government, which began in October, have not led to a resolution of the human rights claims brought forward to the Human Rights Tribunal of Ontario (HRTO) in 2013.
As a result of settlement talks ending without resolution, legal counsel for both the Association of Ontario Midwives (AOM) and the Ministry of Health and Long-Term Care (MOHLTC) will meet this Friday, February 19, 2016 and resume the process to have our case heard by the HRTO.
The application to the tribunal, brought by the AOM on behalf of close to 800 midwives, alleges that midwives have experienced a gender penalty in their pay set by the government for almost two decades. (Read a summary of the application here).
The work midwives do has not been valued or appropriately compensated relative to the skills, effort, responsibility, and working conditions of other health-care professionals paid by the MOHLTC. Government claims it does not need to do so because midwives are paid through contracts rather than as employees.
Midwives would like nothing more than to resolve our human rights claim, but we cannot do so unless government:
• acknowledges the pay equity gap midwives have faced for the last 20 years;
• takes steps to close the pay equity gap; and
• provides a mechanism to ensure pay equity for midwives is maintained in the future.
It has been more than two years since our application was filed, and the government has still not taken any action to address these issues.
As the most female-dominated health profession in the province, midwives had hoped that government's overall commitment to close Ontario's gender pay gap, which stands at 31.5%, could have been translated into action to close the midwifery pay gap. We are puzzled by Premier Wynne's mandate to Minister of Labour Kevin Flynn and Minister Responsible for Women's Issues Tracy MacCharles to come up with solutions to close the pay gap on the one hand, while on the other hand, the MOHLTC denies midwives are entitled to a pay equity process and adjustments to remedy their inequitable pay. Instead, this government will spend tax dollars on expensive and drawn out legal process to fight against pay equity for midwives.
Our request to Premier Wynne and her government has been simple: ensure midwifery pay is free of a gender penalty.
"Government's funding and compensation practices produce systemic discrimination in compensation - a discrimination I experience every time I receive payment for my work. My human rights are being violated," says Elizabeth Brandeis, a registered midwife in Toronto.
To set up an interview, please contact:
Juana Berinstein
Director, Policy and Communications
Association of Ontario Midwives
Cell: 416-371-1468
Juana.berinstein@aom.on.ca