Decolonizing health care by engaging with the TRC Calls to Action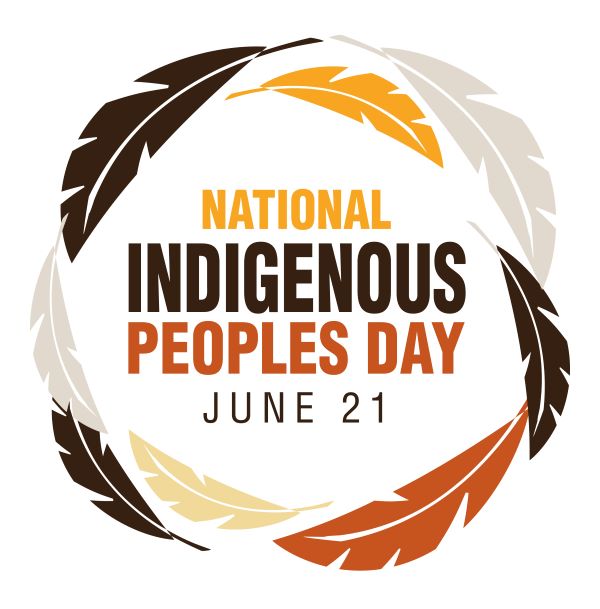 June 21, 2023
June 21 is Indigenous People's Day. This is a time for First Nation, Inuit and Métis communities to come together and celebrate the diversity and profound beauty of their cultures. This is also a time for settler Canadians to reflect on their role in decolonizing the health-care systems in which they work. One way to do so is through engagement with the findings and documents of the Truth and Reconciliation Commission (TRC).
The TRC documents, including the Final Report and 94 Calls to Action, provide specific and tangible recommendations as a meaningful path towards reconciliation. The calls to action pertaining to health provide settler midwives with a starting point to engage with reconciliation in their work. These include:
Call to action 19: Establish measurable goals to address health outcome gaps and publish annual progress reports. Focus areas include infant mortality, mental health, addictions, chronic diseases and the availability of appropriate health services.
Call to action 22: Recognize the value of Indigenous healing practices and use them in the treatment of Indigenous patients in collaboration with Indigenous healers and Elders.
Call to action 23: Increase the number of Indigenous health-care providers.
Call to action 24: Require all medical students to take a course on Indigenous health issues.
Settler midwives can engage with the calls to action in many ways that are meaningful. The following suggested actions are meant to serve as examples:
Education
Self-educate about traditional healing practices of Indigenous communities in their region, including their cultural significance and effectiveness in promoting health and well-being. Midwives can take responsibility to educate themselves without putting the burden on Indigenous communities to teach.
Research and understand the impact of colonization and historical trauma on Indigenous communities' health, particularly in relation to childbirth and maternal care, to offer nuanced, trauma-informed support to Indigenous clients.
Midwifery students can explore current course offerings in Midwifery Education Programs at Toronto Metropolitan University (TMU) and McMaster University. Options include courses on social justice in health care and Indigenous medicine, including Indigenous Studies (offered by McMaster) and Aboriginal Childbearing (offered by TMU). Find more information and links to additional courses below.
Encourage dialogue and collaboration between midwifery students, preceptors and Indigenous community members to foster mutual learning and respect.
Provide resources and support for midwifery students to continue engagement with Indigenous communities beyond their formal education.
Culturally safe care
Strive to provide culturally safe care to Indigenous clients. This means acknowledging and respecting the cultural values, beliefs and practices of Indigenous communities and striving to provide equity-oriented health care. Find resources in the EQUIP Health Care's toolkit.
Complete cultural safety training. Indigenous Services Canada is supporting Indigenous midwifery in collaboration with National Indigenous Council of Midwives and National Indigenous Women's Organizations to improve access to culturally safe midwifery services for First Nations and Inuit communities. Resources and trainings such as San'yas Indigenous Cultural Safety Training (linked below) are available to settler midwives.
Engage with and support organizations that understand Indigenous values and health issues
Learn about and engage with organizations like the Toronto Birth Centre and Six Nations Birth Centre (Tsi Nón:we Ionnakerátstha). These organizations are rooted in the resurgence and celebration of First Nations, Métis and Inuit knowledge and culture, and support Indigenous core values to give access to culturally safe birthing care.
Collaborate with midwifery associations and organizations to advocate for policies that prioritize Indigenous health and address the gaps in health outcomes.
Participate and support Indigenous communities in policy consultations on culturally safe care.
Join advocacy groups working towards Indigenous health equity to amplify the voices of Indigenous birthing people.
Support Indigenous colleagues to advocate for the inclusion of Indigenous healing practices in midwifery policies and protocols at institutional and systemic levels.
Skills-based training
Advocate for skills-based training in intercultural competency, conflict resolution, human rights, and anti-racism within the context of midwifery care for Indigenous patients.
Promote experiential learning opportunities, such as community placements or cultural immersion programs, to enhance students' understanding of Indigenous health issues in the context of midwifery.
The AOM supports the Indigenous Midwifery department, Indigenous midwives and apprentices to Bring Birth Home and is committed to the restoration and renewal of Indigenous midwifery.

Additional resources