Althea Jones, President-Elect of Association of Ontario Midwives, bridging gaps in Black reproductive health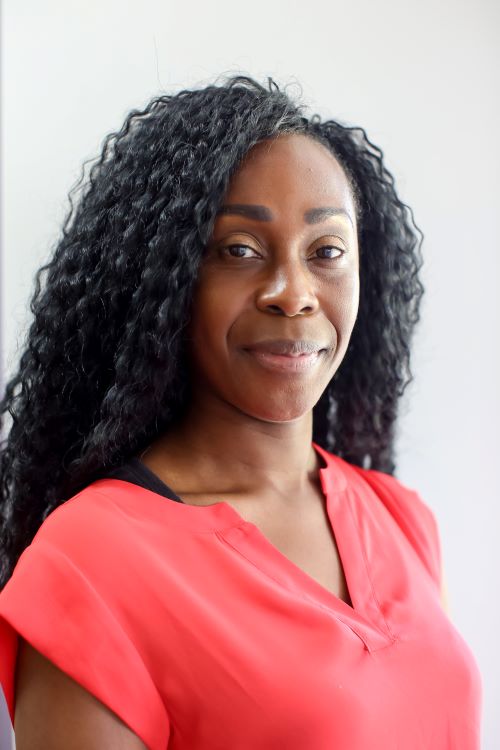 September 12, 2023
Toronto, Sept 12, 2023: Althea Jones, Registered Midwife and President-Elect of the Association of Ontario Midwives, is on a mission to bridge gaps in Black reproductive health.
Jones is the driving force behind Ancestral Hands Midwives, a non-profit led by Black midwives that addresses reproductive health disparities. The midwives serve Black communities by providing respectful, racially concordant care.
Jones is determined to tackle anti-Black racism in health head-on by focusing on increased access to midwifery among Black communities. "A key component of redressing systemic racism is representation—ensuring that Black individuals see themselves reflected in their care providers," shares Jones. "Representation matters. I am aiming to elevate Black midwives, making their presence known and also making sure that Black families can access us for their care."
Ancestral Hands has a strong outreach component, in which midwives actively engage with Black communities to both share information about midwives as primary care providers generally, and about how Black families can find a Black care provider. Reflecting on the impact of this care for Black families, Jones emphasizes Black midwives are uniquely equipped to address the root causes of the disparate health outcomes present in Black communities. "Causes of compromised outcomes for Black parents and newborns stem from racial bias and systemic and structural racism, and often include culturally and racially inappropriate care, lack of follow-up, and insufficient information about options and complications," says Jones.
Uniquely, midwifery care provides support to birthing parents in the first six weeks following the birth of their babies, a time when many Black families in the health system fall through the cracks. The attention, home visits and primary care that midwives provide during this time sets families and newborns up for the best possible start.
The Association of Ontario Midwives' strategic plan strives to achieve racial justice and promote human -rights in midwifery and the broader health-care system by identifying equity gaps and opportunities for systemic change. Jones envisions a future where there are more Black health-care providers, where Black communities have access to safe, quality, racially concordant care, and where Black midwives continue to lead in reproductive health care.
-30-
AOM will arrange interviews on request. Contact Anna Ianovskaia, A/Manager, Policy and Communications, at anna.ianovskaia@aom.on.ca or (647) 865-0711.
About the Association of Ontario Midwives:
The AOM advances the clinical and professional practice of Indigenous and Registered midwives in Ontario with a vision of midwives leading decolonized and anti-racist reproductive, pregnancy, birth and newborn care. There are over 1000 midwives in Ontario, serving more than 250 communities across the province. Since midwifery became a regulated health profession in 1994, more than 250 000 babies have been born under midwifery care. For more information, visit: https://www.ontariomidwives.ca/midwifery-numbers