Black Lives Matter—confronting anti-Black racism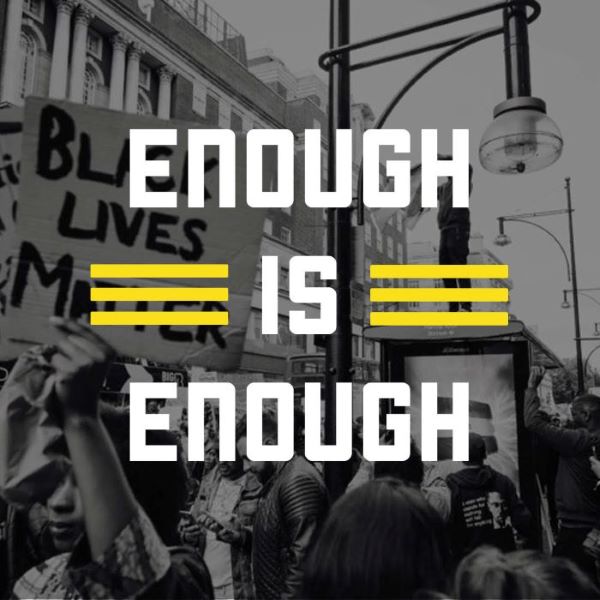 June 3, 2020
The acts of anti-Black racism that we are witnessing are not isolated incidents and they have deep impact on our community: they are felt heavily by our Black midwives, students and clients, and as a profession we have a responsibility to confront it. The recent display of anti-Black racism in the deaths of George Floyd in Minneapolis and Regis Korchiniski-Paquet in Toronto, as well as the countless other Black women, men, children and 2SLGBTQI folks in these communities, has created legitimate outrage. We know that for Black communities in particular, the intergenerational, personal and communal experiences of racism carry a profound emotional, physical and psychological toll.
The journey towards accompliceship begins by identifying and confronting racism in every aspect of our personal and professional lives. The AOM is reaffirming its commitment in the overdue work of challenging and dismantling anti-Black racism.
To those within our association and profession, we urge critical reflection of racist assumptions, beliefs and practices. Having good intentions does not make us exempt from inflicting racism. Rather, we must start from a position that we are racist as a consequence of the society we continue to benefit from. We must deconstruct our tolerance of socially acceptable racial hierarchies that dehumanize and criminalize Blackness and hinder the opportunities of Black individuals and communities. This includes:
critical reflection on white privilege in society and making space for Black midwives and students to achieve racial justice
seeking and centering the perspectives and lived experiences of Black midwives and students (including reading In the spirit of confronting anti-Black racism and therefore, in the spirit of love)
continually learning about anti-Black racism and oppression, without having the expectation that racialized people should support and guide this learning
removing barriers and equitably redistributing positions of power and leadership
considering how a lack of representation and inclusion in workplaces, academic environments, and social or professional circles limits awareness of the experiences of Black people living with racism
speaking up against injustice
amplifying Black voices
The work today and the work ahead of us, including as an organization and a profession, is to dismantle anti-Black racism. As we continue this work, we recognize and value our Black colleagues and students as brilliant and integral members of the midwifery profession.
The AOM has endorsed a call from Black health leaders to confront white supremacy and address anti-Black racism, including by declaring anti-Black racism a public health crisis.