#MidwiferyDataMatters: Supporting midwives to enter and access quality BORN data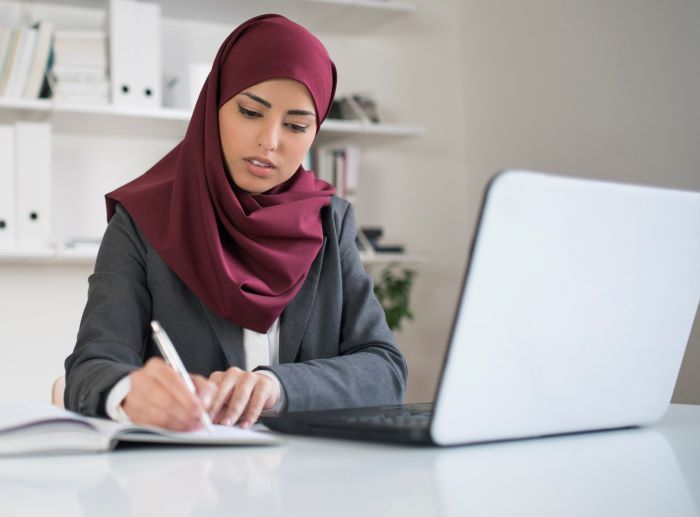 April 13, 2021
Introducing the BORN-AOM Knowledge Translation task force
Have you ever wished you could quantify the many non-pharmaceutical pain management mechanisms midwives use to support their clients during labour? Or perhaps you are curious to know how many consults or transfers of care occurred due to hospital protocol rather than midwives' clinical judgement? The AOM has heard these concerns and as of April 5, 2021, the BORN Information System (BIS) has begun collecting this and other crucial, midwifery-specific information.
The BIS provides obstetric health-care providers in Ontario with the unique ability to enter and access data about the health outcomes of their clients. While this data has tremendous value for advancing midwifery research and policy, the BIS was originally created with hospitals in mind. Midwives have consistently raised concerns about the functionality and applicability of the BIS for midwifery practice. In response, the AOM undertook a survey and a set of focus groups with midwives in 2017 to identify facilitators and barriers to quality midwifery data entry into the BIS. Findings from that data collection identified several concerns related to specific data elements deemed to be problematic or confusing, resulting in inconsistent and incomplete data entry. Midwives also reported that the BIS asked for additional information that is not typically recorded in midwifery care records or is not applicable to the midwifery philosophy of care.
To address these barriers and carefully review midwives' concerns with the BIS, the AOM recruited the BORN Knowledge Translation (KT) Task Force, a group of midwives with expertise in or experience with the BIS. Since 2019 this task force has worked to develop recommendations for BORN to improve their database for midwives and is currently developing knowledge translation materials to support midwives in entering accurate and consistent data into the BIS.
What products can midwives expect to see from the BORN KT Task Force?
Midwifery-specific improvements to the BIS
Recent changes to the BIS include ten midwifery-specific improvements that stem directly from the recommendations of the BORN KT Task Force. These recommendations include the addition of clear language on the timing of encounters, new data elements that capture care provided after a pregnancy loss or termination, and the replacement of the "rationale for a consult or transfer of care" data element with "was this consult (or transfer of care) due to physician/hospital protocol?"
A full breakdown of each midwifery-relevant change can be found in the following resources from BORN Ontario: 
Every change recommended by the BORN KT Task Force aims to improve the ease at which midwives can enter data about their clients without error or confusion and the quality and relevance of midwifery-specific data that can be used to advance midwifery knowledge and research.
Knowledge translation materials to support midwifery data entry
Almost 90% of midwife respondents to our survey indicated the need for supportive materials addressing unclear data elements. This ask is currently the main objective of the BORN KT Task Force.
Our task force has agreed upon five high priority knowledge translation objectives. These objectives are currently in development and aim to support midwives to collect data more easily and enter data more accurately. Upon release, each resource will be announced to midwives through our Midwifery Memo and will appear on the AOM website under the BORN Ontario Resources page.
Keep an eye out for these helpful tools including a labour and birth documentation form that allows midwives to collect commonly missed BIS information, a webpage that provides midwives with answers to frequently asked questions about the BIS and a resource on recording consultations and transfers of care.
Advancements to the midwifery profession through quality data entry
Good quality midwifery research can only be developed from good quality data entry. While BORN data entry can feel burdensome at times, a strong collective commitment to purposeful and quality data entry adds power to advocacy efforts for advancements in midwifery funding, policy, and practice. The AOM continues to work towards a BIS that better reflects the unique aspects of midwifery care. Together, we can take what seems on the surface to be a cumbersome administrative task and transform it into our strongest tool for midwifery representation and advocacy.
To learn more about the many ways midwives can benefit from reviewing their own practice group's BORN data, visit our BORN Clinical Reports page.