In Memory of Dr. Murray Enkin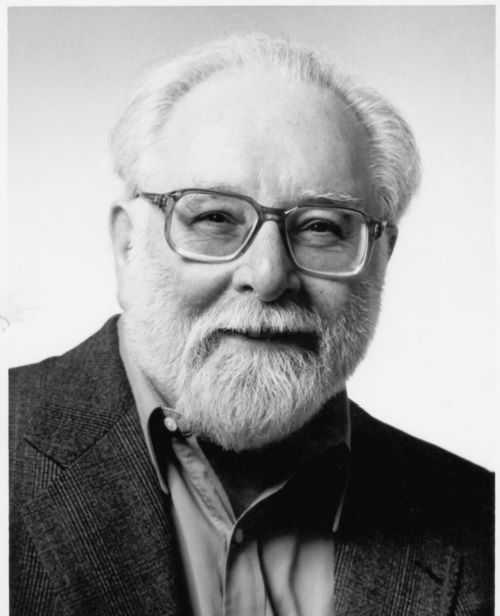 June 11, 2021
(Photo credit: McMaster University)
The following tribute was written by Faculty from the McMaster University and Ryerson University Midwifery Education Programs. It was originally published on the McMaster University Research Centre website on June 10, 2021.
---
Dr. Murray Enkin's family announced his passing on June 6, 2021 at age 97. They expressed on behalf of all who knew him that "The world has changed with Murray gone."  
Midwives in many parts of the world but especially in Ontario owe Murray Enkin their gratitude and thanks for the time and effort he devoted to supporting midwives. Murray played a key role in the development of the profession in Ontario, and by extension, to all of Canada. He fostered the recognition of midwifery because of his conviction that it was an essential service. He was an outspoken advocate, an influential teacher and a source of wisdom in setting the pathway for midwifery practice and education in the 1980's in Ontario. He and his late wife Eleanor invested in the long-term development of midwifery most tangibly in the creation of student awards and bursaries within the Midwifery Education Programs at McMaster and Ryerson Universities
It is no exaggeration to say that had it not been for his involvement, the recognition of midwifery would have taken a longer and more difficult path. He knew that change was difficult, and he was no stranger to resistance [to] and lack of support for practices considered (at the time) to be radical, such as having family members present for birth. But he was passionate about wanting to provide care that was not just technically good but was humane in its recognition of the social and cultural meanings of childbirth. He always sought improvements. He would relentlessly ask "Why?" or "Why not?" He challenged his own practices as well as the practices of others. His quest was never undertaken for personal gain but arose from a desire to provide care that was best for the families involved.  His life's work made Ontario a better place to give birth. In 2012 he received the Order of Canada for "his contributions to maternal care and the development of midwifery in Canada."
His striving to gain a better understanding of what was the very best care set Murray and other scholars on a pathway that led to one of the first textbooks of evidence-based practice. The massive Effective Care in Pregnancy and Childbirth, published before the internet, compiled and evaluated for the first time the evidence about benefits and harms of obstetric and midwifery care. Their efforts had worldwide impact and led to the current Cochrane Collaboration, where many medical specialties critically examine the evidence for their interventions.
Dr. Enkin's death occurred very shortly after his 97th birthday and an announcement of two publications, a biography, and a collection of his writings (see links below). Murray was a remarkable physician, scientist, philosopher and humanitarian. Those of us fortunate enough to be his friends were privileged to share anecdotes, laughter and wisdom along with food and Toronto jazz clubs. He often quoted George Santayana's aphorism: "There is no cure for birth and death save to enjoy the interval." Indeed - he did exactly that!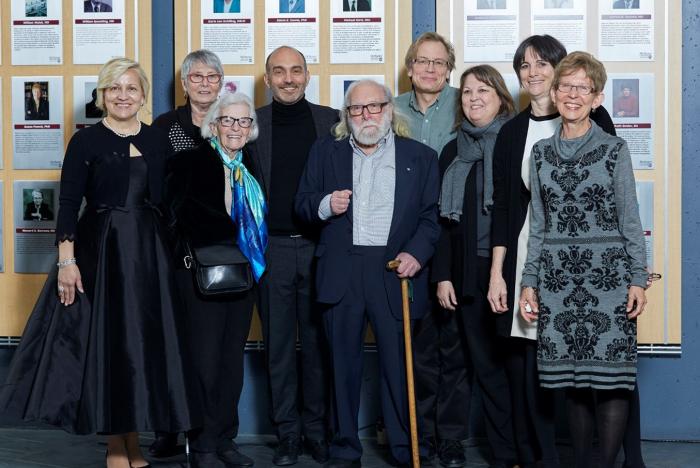 To learn more about Dr. Enkin and his life:
Musings: Time, Place, and Beyond: A selection of his irreverent aphorisms, his introspective musings on a vast array of topics, and his eloquent articles, speeches and credos, coalesces into a portrait of one who sees the wonder in the ordinary. The book as a PDF file is available to download for free (PDF, 10.7 MB). You can purchase a paper copy (ISBN: 9781006913099). The cost is $10.27 + shipping ($13.99 within Canada). You can also download (for free) the book in e-book format from the same website.
Murray Enkin's biography, by Australian sociologist Kerreen M. Reiger: Enjoying the Interval: Murray Enkin – Medical Humanist and Honorary Midwife. Friesen Press, 2021 (in press).
---
Tribute written by: Faculty from McMaster University and Ryerson University Midwifery Education Programs