Congratulations to past AOM President Elana Johnson, YWCA Women of Excellence Honouree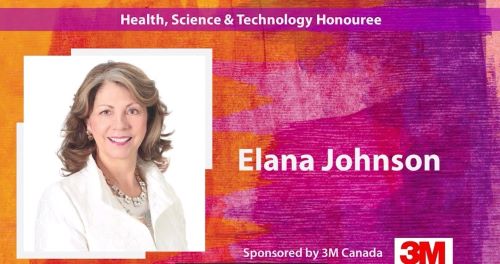 February 25, 2021
The Association of Ontario Midwives would like to extend our heartfelt congratulations to Elana Johnson, YWCA of South Western Ontario's Women of Excellence Honouree in the Health, Science and Technology category. 
From the YWCA website:
"Elana Johnson's contribution to Ontario midwifery, historically and in recent activities, is a demonstration of her fierce commitment to midwives - a profession made up almost entirely of women and in service to clients, who are almost exclusively women. She was instrumental in moving midwifery from an unregulated profession to being recognized under the Regulated Health Professions Act. Later, as president of the Association of Ontario Midwives, Elana advocated for fair compensation for midwives resulting in the first increase midwives had seen in eleven years of regulated, funded midwifery. More recently, Elana was a key player in securing new streams of Provincial funding for midwives, including for midwives with disabilities and new models of midwifery care. Elana's influence in midwifery extended beyond London and included sitting on the Board of Directors of the Association of Ontario Midwives and serving as President of the Association twice, as past coordinator of the Canadian Confederation of Midwives, and appointments to committees such as the Interim Regulatory Council for Midwives and College of Midwives of Ontario, a member of the Ontario Maternity Care Expert Panel, and a member of the LHSC's Family Medicine Obstetrics Committee. Post retirement, she continues to apply her strengths and expertise through volunteer efforts that contribute to improving and saving lives for children and youth. For Elana, primary volunteer commitments include Children's Health Foundation and Aeolian Hall.  As Chair of Children's Health Foundation Board she takes pride in being able to see Midwifery advance within Children's Hospital and a growing regional focus on the first 1,000 days for a woman's pregnancy and a child's first two years."