#MidwiferyDataMatters: A new tool to visualize outcomes in midwifery care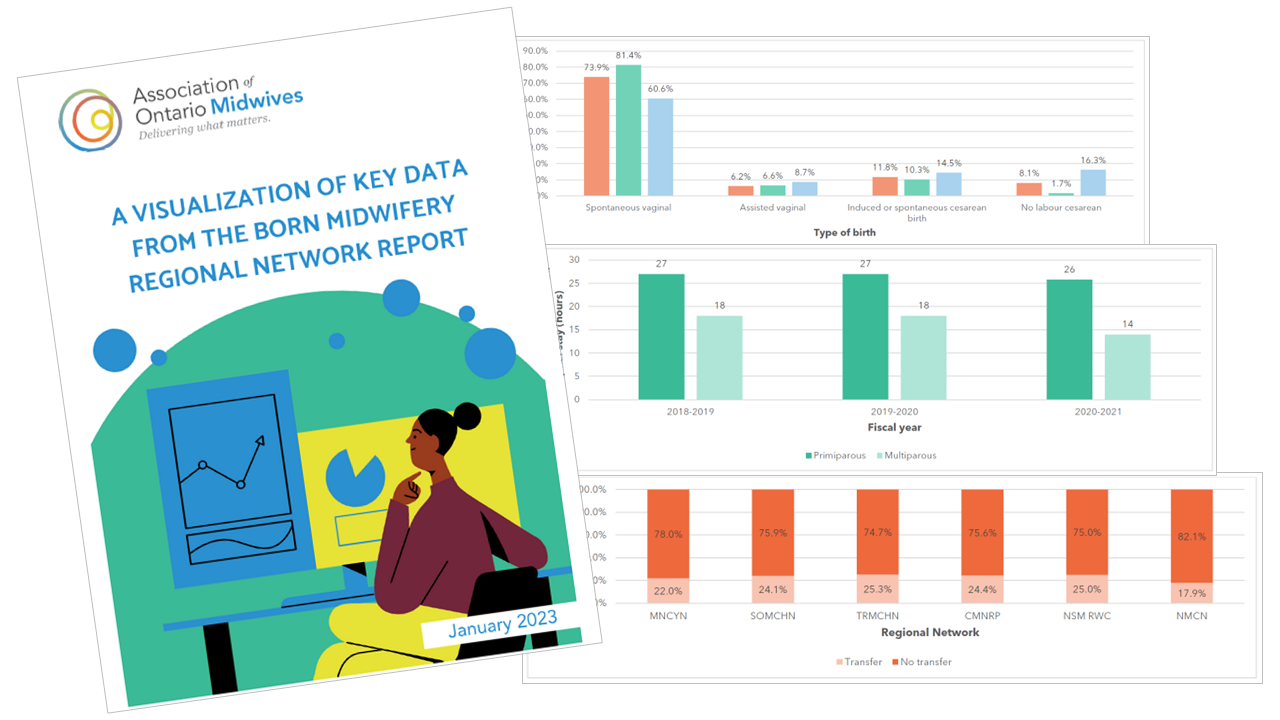 February 7, 2023
Midwives provide safe, excellent care to pregnant and birthing individuals across Ontario. Today midwives can visualize their impact on important perinatal outcomes in the AOM's new resource, A Visualization of Key Data from the Midwifery Regional Report (PDF, 517 KB; login required).
Launched by BORN in early 2023, the Midwifery Regional Report provides a breadth of data on important pregnancy, birth and newborn indicators organized into Regional Networks, allowing for regional comparisons. This report is a compliment to two other aggregate data reports (login required) released by BORN Ontario in Fall 2022.
The AOM's Visualization of Key Data report provides midwives with easy access to graphical representations of key data contained in the Midwifery Regional Report. This resource highlights indicators of particular interest to midwives, such as in Figure 5 illustrating rates for type of birth for all midwifery clients, low-risk midwifery clients and all Ontario hospital births.

As another example, in Figure 12, midwives can examine the percentage of clients that received each fetal surveillance method across Regional Networks.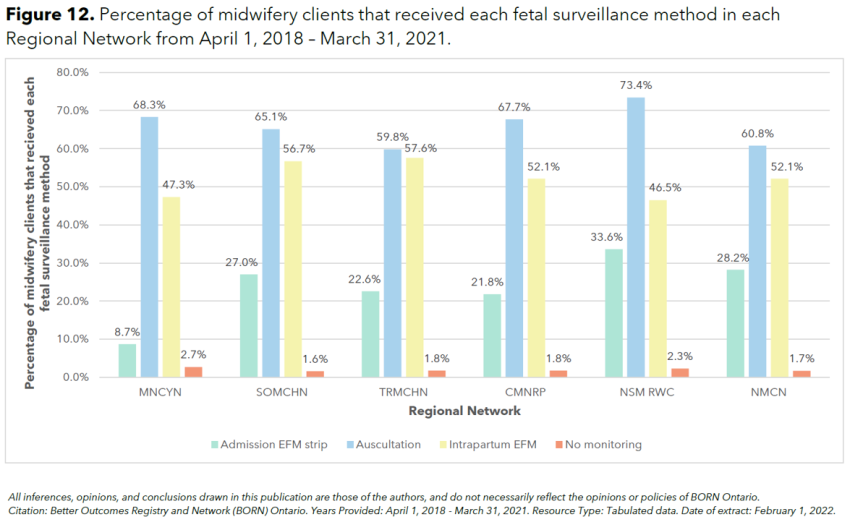 It is important to note the data included in the visualization and regional report is limited to MPGs that have a data-sharing agreement with BORN. Care that is provided through Expanded Midwifery Care Models (EMCM), Schedule O (Midwifery Services to Physician Clients), Schedule Q (Additional Services) and from some Indigenous midwifery practices are excluded from this data set. This means that the visualizations do not reflect the full extent of midwifery care received across the province nor the value that these practices provide.
Importantly, the data sets do not reflect the importance and value of culturally appropriate care and safety provided by Indigenous midwives and the kind of data that is useful to communities at the community level. The AOM continues to advocate to BORN to work in partnership with Indigenous midwives and communities to understand the applicability, meaning and relevance of existing data sets to the health and well-being of First Nations, Inuit and Metis birthing people across Ontario. Learn more about the culturally safe care provided by Indigenous midwives.
Want to see more?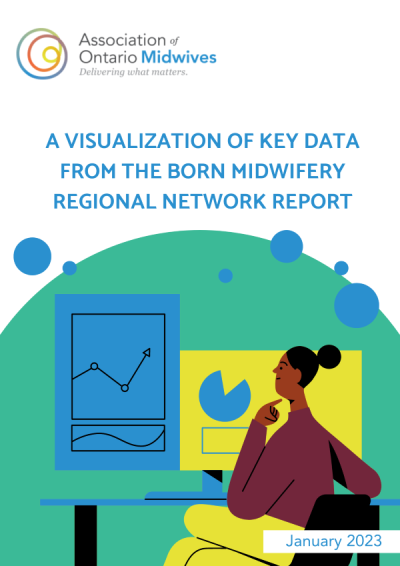 Midwives are encouraged to review the full resource (PDF, 517 KB; login required) which contains a total of 19 figures with notes beneath each one providing more context about the data sets. For midwives who want direct access to any of BORN's regional network reports, follow the steps outlined under How to Access BORN's Regional Network Reports (login required).
Midwives can also share these graphs with colleagues and for advocacy and integration purposes, ensuring that the figure headings and BORN's disclaimer are included in the dissemination.