Home Birth: It's Safe. And it's a Choice You Have.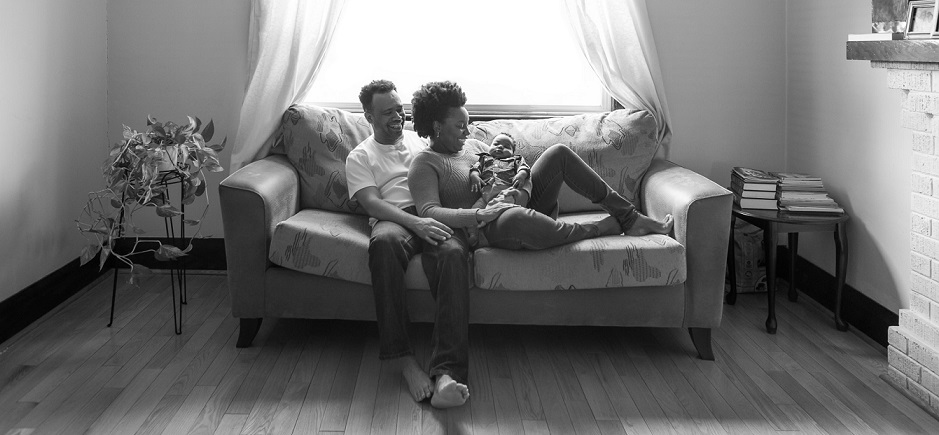 This is one of the safest places to have a baby.
Why Give Birth at Home?
In Ontario, around 20% of people in midwifery care plan to have their babies at home. They're in good company: for more than 20 years, midwives have attended over 49 000 home births in the province and currently attend about 4 000 home births a year.
Midwives are regulated health care professionals who are experts in uncomplicated birth and emergency procedures. (An uncomplicated/low risk pregnancy means you have no medical conditions or pregnancy complications. Your midwife will help you determine if you are experiencing a low risk pregnancy.) They are the only primary care providers in Ontario who receive extensive, specialized training to help you safely give birth at home.
For people who plan to give birth at home and are experiencing healthy, uncomplicated pregnancies, excellent quality research from Ontario suggests that important health outcomes are no different for those planning home or hospital births under the care of a midwife. This means that any outcomes, good or bad, are associated with the planned birthplace rather than the actual birthplace. For example, if you were planning a home birth but were required to go to the hospital for a C-section, the outcome would be associated with a home birth as this is where you planned to give birth.
Is Home Birth Right for You?
People who plan a home birth tend to imagine and value a birth without medical intervention when it is not required. They are confident in their ability to give birth, find their home a supportive and comfortable environment and feel that giving birth there is a safe, responsible choice.
Ontario research suggests that the majority of people who plan home births have several reasons in common. They:
feel more in control in their home environment
feel more comfortable and relaxed in their home environment
prefer to move freely in familiar surroundings
want to eat and drink as desired
believe labour will progress faster in the comfort of their own home
prefer to avoid medical interventions
prefer to avoid having an epidural
believe recovery afterward will be easier where they are most comfortable
believe that home birth is safe for themselves and their babies
Reference: Murray-Davis B, McDonald H, Reitsma A, Coubrough M, Hutton E. Deciding on home or hospital birth: Results of the Ontario choice of birthplace survey. Midwifery 30 (2014), 869-876.