Call to action in solidarity with Indigenous communities re: Kamloops Residential School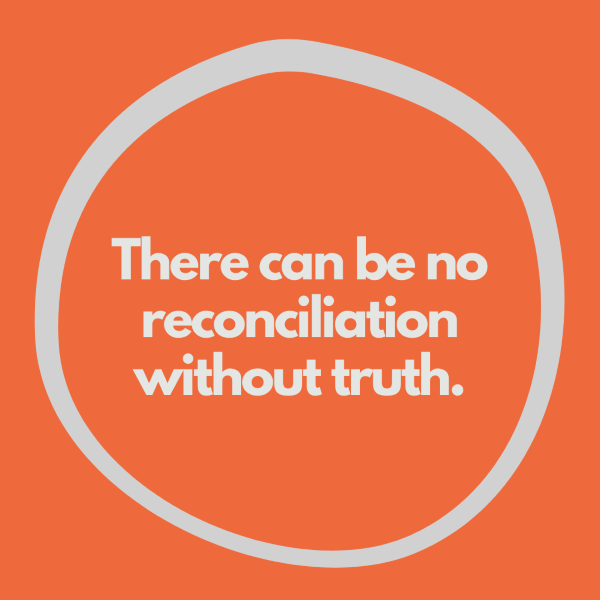 June 1, 2021
To Indigenous midwives, families and communities: our hearts and our commitment to action are with you.
For those impacted by the latest findings at the former Kamloops Residential School, support is available through the Indian Residential School Survivor Society at 1-800-721-0066, or through the 24-hour National Indian Residential School Crisis Line at 1-866-925-4419.
**Content warning: the message below is written to settler midwife members and discusses harms perpetrated on Indigenous people and communities, including through residential schools.**

Last week, the remains of 215 children were found on the grounds of the Kamloops Residential School on the territory of the Tk'emlúps te Secwépemc First Nation. Kamloops Residential School was one of 139 residential schools operating between 1831-1996 as part of Canada's genocidal policy to "take the Indian out the child," in the words of Canada's first Prime Minister, John A. MacDonald. Approximately 150 000 Indigenous children attended residential schools. The majority of these children were forcibly removed from their families by the RCMP. Ry Morin, founding director of the National Centre for Truth and Reconciliation (NCTR), has said that as many as 400 unmarked burial locations are believed to exist across Canada, of which only about 100 have been identified. Based on official death records, the NCTR estimates about 4100 children died at the schools, but believes the number is much higher.
What can settler midwives do to address these heinous crimes and their legacies? The AOM has compiled the following (non-exhaustive) list of 10 actions:
Educate yourself about colonization, residential schools, the Truth and Reconciliation Commission, the '60s Scoop and child welfare policies that disproportionately impact Indigenous families. This list of resources can serve as a starting point.

Reflect on biases we have that privilege western, Eurocentric ways of thinking over Indigenous ways of being and consider how this thinking has been used to dehumanize Indigenous Peoples, take land and forcibly remove children from their families. Reflect on how current policies impacting birth work in Canada perpetuate violence against Indigenous communities, including through birth evacuations (PDF, 236 KB), forced and coerced sterilization of Indigenous people, inequitable access to sexual and reproductive health services, lack of clean water, inadequate housing, the devaluing of diverse Indigenous knowledge systems that results in racism being experienced by Indigenous communities in health settings, and where death occurs from overt and covert racism.

Question why we, as settlers, know so little about the genocidal impact and legacy of residential schools, day schools, and the forced relocation of Indigenous communities. Question why tragedies involving Indigenous children are not afforded the same national outpouring of grief as those experienced by white Canadian children. (Please also see Seven Fallen Feathers.)

Demand change: write to your MP to demand a forensic archeological investigation of every residential school in Canada led by the Indigenous communities that were impacted. Familiarize yourself with the United Nations Declaration of the Rights of Indigenous People in Canada, which is currently under Parliamentary review. Here is some analysis from APTN News.

Support efforts to raise awareness about residential schools. Consider making a contribution to such organizations as the Woodland Cultural Institute and National Reconciliation Centre. Support the work of the National Aboriginal Council of Midwives (NACM) and the Indigenous Midwifery Department at the AOM in restoring and renewing Indigenous midwifery—a critical intervention in the promotion of community healing, wellness and nationhood.

Listen to and amplify the voices of Indigenous midwives, communities and nations.

Resist guilt and channel feelings of discomfort into anger at our complicity as settlers in violence against Indigenous Peoples. Speak up when you hear other non-Indigenous folks justifying, excusing or minimizing the impact of residential schools.

Remember the saying "nothing about us without us." When supporting Indigenous people, you are not the expert; they are. Lift up their voices by stepping aside and resisting speaking about and for Indigenous people.

Learn how to share the power you have been systematically given by learning how to shift resources and power so that equitable processes become the norm.

Acknowledge the impact this discovery at Kamloops Residential School and other instances of violence against Indigenous communities may have on Indigenous clients, birthing families and colleagues. Let this awareness inform the compassion, care and support you provide as a health-care provider.