Report: Increasing Awareness and Supporting Indigenous Midwifery Learning Ecosystems: An Indigenous Midwifery Action Plan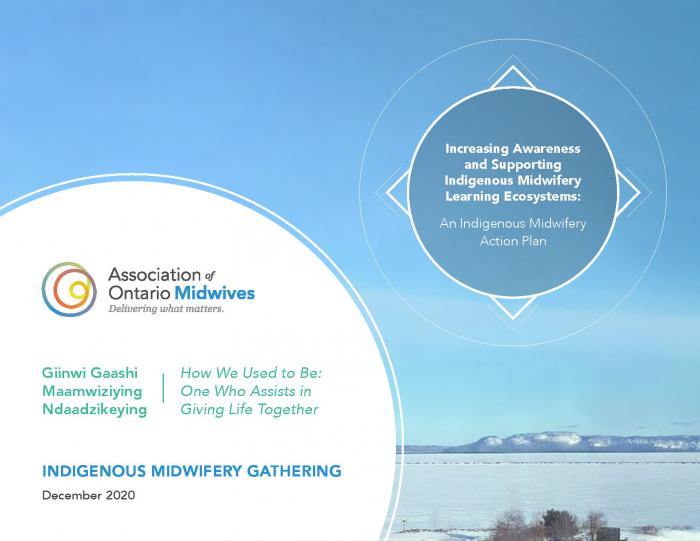 In February 2019, recognizing an urgent call for self-determination and the critical role that "bringing birth home" plays in providing safety and balance to Indigenous communities, over 120 Indigenous midwives, partners and stakeholders gathered for the Indigenous Midwifery Summit at Fort William First Nation Robinson Superior Treaty Territory to make recommendations regarding the growth, sustainability, development and benefit of Indigenous Midwifery Programs and services for Indigenous communities. 
From this gathering, two priority recommendations were made:  
strengthen public education about Indigenous midwifery 
increase Indigenous midwifery education opportunities
In response to these recommendations, Indigenous midwives, birth workers and health partners gathered once again. On March 6 and 7, 2020, during an event called Giinwi Gaashi Maamwiziying Ndaadzikeying, meaning "How We Used to Be: One Who Assists in Giving Life Together," 43 participants engaged in a series of guided dialogue sessions and had the opportunity to share knowledge that ultimately provided the key components of Increasing awareness and supporting Indigenous midwifery learning ecosystems: An Indigenous midwifery action plan (PDF, 2.7 MB).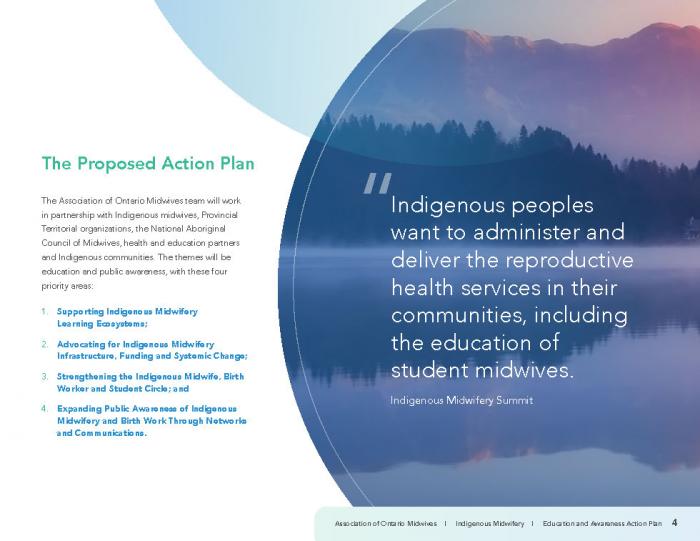 This action plan sees the Association of Ontario Midwives (AOM) team working in partnership with Indigenous midwives, provincial and territorial organizations, the National Aboriginal Council of Midwives (NACM), health and education partners and Indigenous communities to implement and actionize four priority action areas:
support Indigenous midwifery learning ecosystems 
advocate for Indigenous midwifery infrastructure, funding and systemic change 
strengthen the circle of traditional knowledge and support for Indigenous midwives, birth workers and students
expand public awareness of Indigenous midwifery and birth work through networks and communications